There's nothing like crazy mug shot! It's one of my guilty pleasures. Shhhhh, don't tell anybody! But there is nothing quite as entertaining as seeing the aftermath of some crazy fool who went off the rails and then had it captured for posterity!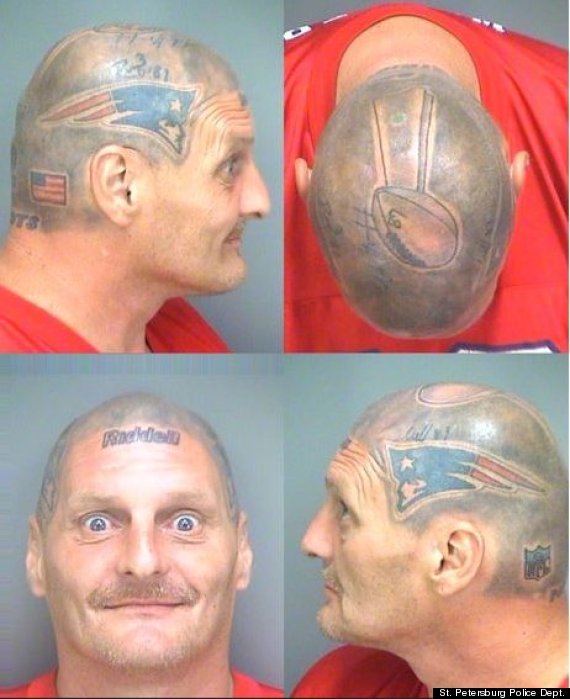 Victor Thompson, 46, was busted Sept. 10 for possession of Spice, the synthetic marijuana, and charged with felony drug possession and trespassing.
SPICE??........
However, his mug shot became a viral sensation because of the elaborate tattoo he got in January, 2008, after the New England Patriots finished the regular season undefeated.
Now that's what I call having team spirit!!
It was so special jailers took the extra step of taking four separate booking photos of Thompson so that his tattoos could be memorialized for possible future identification purposes.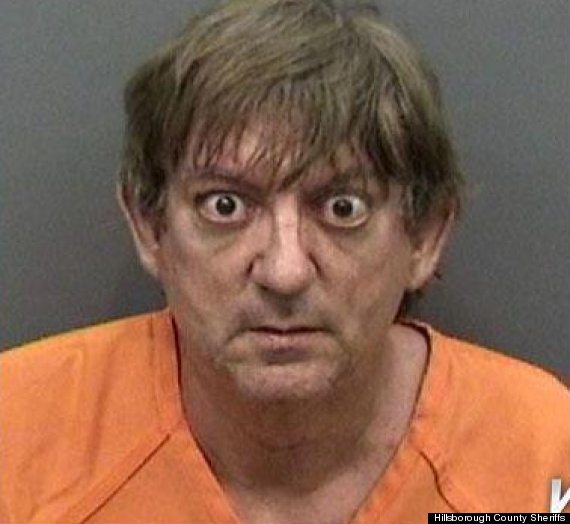 Matthew Johnson, 23, was arrested in November after allegedly assaulting his girlfriend in a hospital in Corpus Christi, Texas. She was recovering after giving birth.
Johnson was also accused of bitinga security guard who tried to remove him from Christus Spohn Hospital South.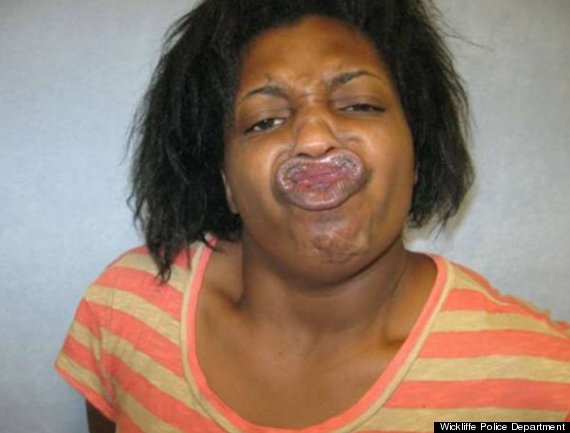 Angela Green, 34, was arrested in July on a charge of obstructing official business after after allegedly refusing to leave her hotel room in Cleveland.
Police eventually showed up to take her to jail where she posed for this mug shot for the ages. Afterwards she was charged with being dead wrong for this pic.
Jeremy Meeks and Sean Kory both had very arresting mug shots, based on their appeal on social media.
Meeks mugshot went viral in June when it was posted on the Stockton, California Police Department's Facebook page, leading to rumors that he might be offered a modeling contract despite being arrested on five weapons charges and one gang charge.
Sean Kory was arrested on Halloween for alleged assault after an encounter with a man dressed up as a Fox News reporter at a Halloween parade complete with a fox head and a devils tail.
Like Meeks, Kory's arrest photo attracted lots of attention from women who apparantly have little or no concern for their own safety!
PR