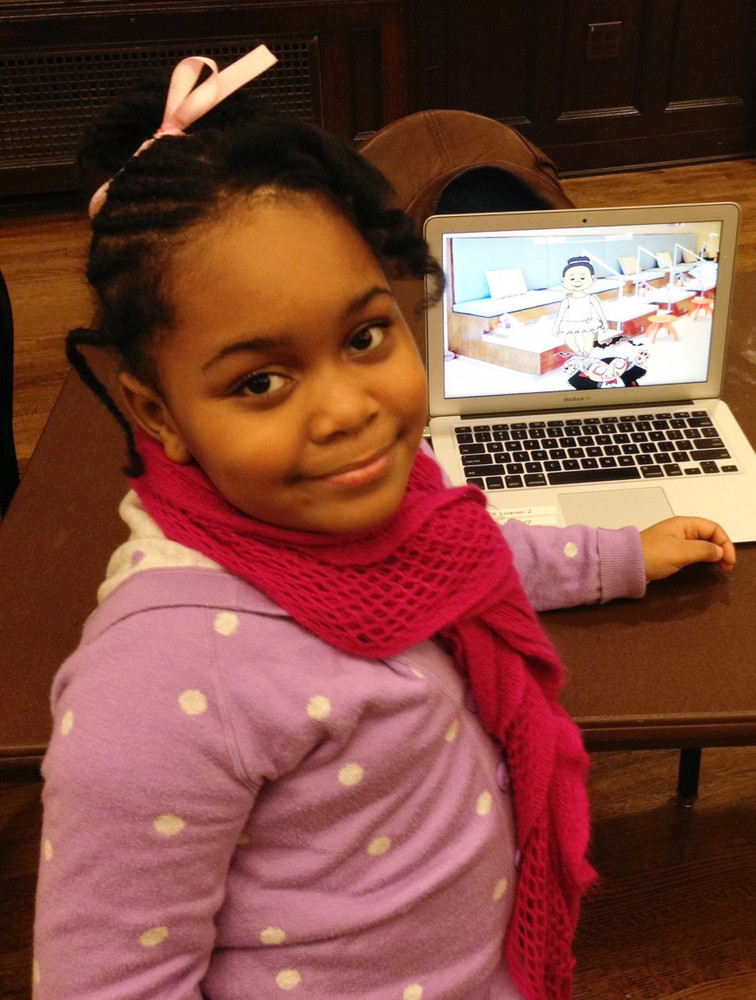 The app was unveiled at the FATE Bootstrap Expo, held at the University of Pennsylvania last month.
Ball developed the game using programming language Bootstrap, which is usually taught to students between the ages of 12 and 16, to help them learn concepts of algebra via video game development.
Ball also successfully reconfigured the app when asked to do so, silencing anyone who may have thought that her older brother a STEM scholar of the year helped her program the game.
Wow, when I was 7 I could make a sandwich, and do a really good Mr. T impression.
This is a message for all of those who are confused, mentally challenged, of just plain crazy. Christmas and Halloween are 2 different holiday's !!!!!
A metro Atlanta homeowner says he hopes he didn't offend anyone by his Christmas decoration of a mannequin with outstretched arms entangled in a string of Christmas lights and clinging to a ledge that prompted an emergency response to his house.

Bubba Murphy Lake said that someone passing the house in Berkeley Lake with their children thought the display looked so realistic that they called 911. He says fire officials told him to take the display down, at least temporarily. The display also had a ladder toppled over in the front yard.

Murphy says homeowners in his Cobb County neighborhood go all out with their Christmas displays every year.
This display wouldn't be so bad if it was
Ted Cruz or John Beohner tangled in those lights. But maybe it's just me.
LOLOLOLOLOLOLOLOL!!!!!
Stupid is as stupid does.
An Oregon man set himself and his car on fire in a disastrous attempt at stealing gasoline while smoking a cigarette.

Police say that Harry Fredrick Suniville, 62, stole a partially-filled gas can from a truck parked next to his own at a Portland gas station. He poured the gas while enjoying a smoke just after 11 a.m. Sunday, when things got a little hot.


The gas caught on fire, burning his socks and pants and singeing his hair and eyebrows, police said. Suniville's vehicle had to be towed away because it suffered fire damage. Police said the truck Suniville stole the gas from also suffered fire damage.
Portland firefighters extinguished the fire and medical personnel treated Suniville for injuries.


Suniville was charged with second degree criminal mischief, reckless burning and third degree theft, and impersonating burned bacon.

He was booked into the Multnomah County Jail.