You just can't make this stuff up!!
Brandon Antwan Crosley, is accused of assaulting his father after an argument about how to properly make Kool-Aid.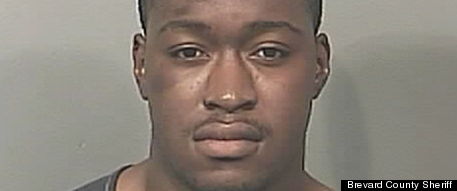 Brandon wanted to use pure cane sugar and his father wanted him to use sweet N' low, and apparently the two could not come to a compromise.....just kidding!!
Crosley's father, 48 year old, Greg Crosley told cops that his 22-year-old son was making Kool-Aid and was "doing it wrong," according to a police report. Crosley said he then tried to give his son some helpful tips.
Brandon Crosley allegedly didn't take kindly to his father's advice, and responded by punching his dad in the head two or three times before fleeing their shared apartment.
The report notes that Greg Crosley has a permanent disability and uses a cane to walk.
1, 2, 3
Singing off key:
"Though you may not drive a great big Cadillac. Gangster white walls, TV antenna in the back. You may not have a car at all. But remember brothers and sisters, you can still stand tall. Just be thankful FOR WHAT YOU GOT" (William Devaughn, "Be Thankful For What You Got" 1974). MESSAGE!!!!!
The song is 39 years old but the message is still the same. Yet some people go to extreme lengths because they haven't figured out how to be thankful.
A South Florida woman who is accused of injecting people with Fix-a-Flat and other substances such as pancake batter, in a black market buttock-enhancing business was released on bond last Friday.
Yes, Fix A Flat, and pancake batter!!
Oneal Morris, 31, posted $25000 bond and walked out of the Broward County Main Jail.
Morris' bond was reduced from its original $150000 as part of an agreement with prosecutors, said Morris' attorney, Michael Mirer.
Morris will also be placed on house arrest with a monitor and has to surrender her passport, Mirer said.
But wait it gets better, and by better I mean worse.
Morris, who police said was born a man and identifies as a woman, was arrested in late July on charges of practicing medicine without a license and manslaughter in the death of Shatarka Nuby, 32. She died in March of 2012 in Tallahassee from what an assistant medical examiner called "massive systemic silicone migration" as a result of the cosmetic silicone injections, according to authorities.
I can't believe that these women actually trusted this "man-thing". They were not happy with who they are so they put their trust in someone who has no idea who he is. Sounds like a recipe for disaster.
By the way it's called Fix a Flat, not Fix A Flat Behind. Come on people!
Side Bar: If you squint and look through one eye, he kinda, sort of, looks like a..........NAAAAW!
The one thing that the first and last story have in common is Kool Aid. But in the first story Kool Aid was used for evil. This next story is a heart warming narrative about Kool Aid being used for good.
Eight-year-old Michael Diamond of Garfield Heights, Ohio lost his grandmother recently (Garfield Heights is 10 miles southeast of Cleveland).
He overheard his parents talking about how they didn't have enough money to pay for a proper burial, so last Thursday he decided to help out. Michael set up a stand selling Kool-Aid by the cup to raise money for his grandmother's funeral.
He only sold $55 worth on the first day but the local news found out about it and came to do a story on Michael.
The next day, people in the area made a special trip to Garfield Heights to buy Kool-Aid from Michael. Some people paid $100 a cup. By Monday, he had raised over $5,500, which is enough to give his grandmother a decent service.
If this story doesn't restore your faith in humanity, then nothing will.
PR
Ohhhh Yeahhhhh!!!!!!