Everyone makes a mistake at work from time to time. Some small, and some big. But hopefully not too big. We finish the day, and we know that tomorrow brings a new opportunity for us to get it right.
We've all done it: leaned on a computer keyboard while daydreaming and typed mmmmmmmmmmmmmmmmmmmmmmmmmm.
Leaning on a key while night-dreaming is another matter, and it almost cost a German bank 222,222,222 euros, or about $293 million.
The error was blamed on a bank clerk who was assigned to transfer the relatively small sum of 62 euros and 40 cents, or just over $80, to the account of a retiree.
Since there was apparently no espresso in the bank's employee café, the tired soul "fell asleep for an instant, while pushing onto the number 2 key on the keyboard," according to statements made in the Hessen labor court.
The transfer was sent for 222,222,222 euros. And 22 cents. The bank said that it handily discovered the mistake and corrected it, according to

the authorities. But

the case was taken to court by the snoozer's colleague, a 48-year-old supervisor who had worked for the bank since 1986. She was subsequently fired for not checking the order amount when she was supposed to verify it.
The court ruled that the supervisor should have received a caution instead of being fired, and ruled that she should be reinstated.
I've heard of people being fired for much, much less, and never being reinstated. Go figure!
This next story proves that some people are just plain old crazy.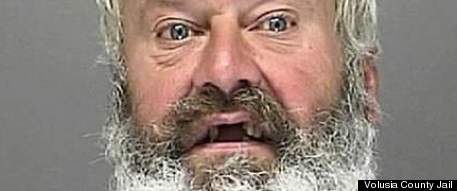 Randy Zipperer, 49, is accused of stabbing his younger brother following an argument about missing macaroni and cheese.
It must have been cheese and macoroni.
Nobody would stab his their brother over Mac and cheese. But cheese and mac, that's another story.
A witness told deputies in Volusia County, Fla. that Randy and his brother, 47-year-old Edward Zipperer, started arguing over Randy's missing macaroni and cheese, the Daytona Beach News-Journal reported. His younger brother helped him look, but during the mac-hunt, Edward knocked over a beer Randy had been drinking.
That was probably the last Miller High Life, and his clumsy brother spilled the champagne of beers all over his well worn 30 year old shag carpet.
The spill allegedly made Randy even angrier, and deputies say he began waving around a knife that wound up inserted in his brother's stomach.
When deputies arrived, Edward had a small puncture wound in his abdomen. Investigators noted a trail of blood between the kitchen and bedroom, according to media sources..
Randy allegedly admitted that "I poked him a little with the knife, but I didn't mean to."
He has been charged with aggravated battery and obstructing an officer without violence.
He poked him a little?! okaaaay.
Some stories force you to ask one question. WHY?
A New Mexico man has been sentenced to six months in federal prison for using homemade instruments to tattoo the letter "I" on the arm of his 3-year-old nephew.
Federal prosecutors say 29-year-old Cruz Tenorio of Kewa Pueblo was sentenced Tuesday. He must serve six months in a half-way house when he's released from prison.
I don't get it. Why let a man who's all the way crazy go to a half way house?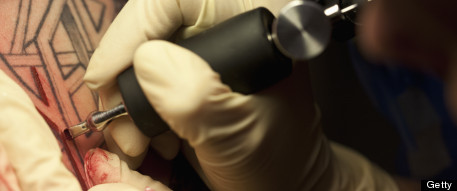 Tenorio must also pay restitution. Prosecutors say that will ensure the child has access to any needed medical or psychological services, including the removal of the tattoo.
Tenorio pleaded guilty in March to child abuse. The charge stemmed from 2011, when authorities say he tattooed his nephew's arm using rudimentary and unsterilized tools.
Prosecutors say Tenorio had no formal training and he took no precautions to prevent possible infection.
I wonder what the I stood for. Maybe, "I....shouldn't be your uncle." Or maybe,
" I should never be alone with a child." Or possibly, "I am just too stupid!"
PR